Mitch Interviews Amazing Kong:


Mitch Interviews Sassy Stephie: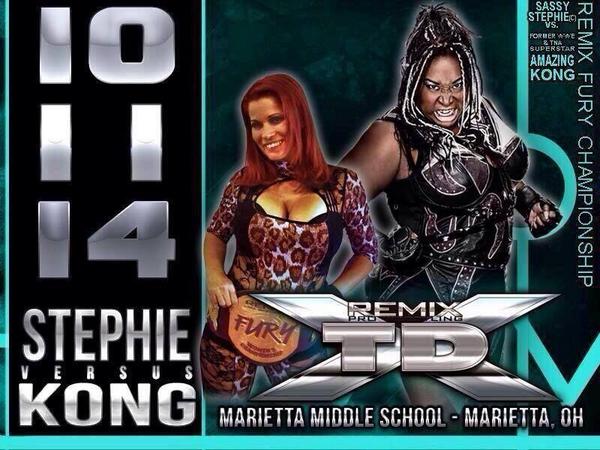 SBP Wrestling has hit quite a home run with our podcast this week. While we deviate from the regular format of a three-man discussion on wrestling's current events, we've replaced it with a double-header of HUGE interviews. Amazing Kong and Sassy Stephie (who will square off against each other in the ring this weekend) both gave interviews with me, Mitch Nickelson.
"I'm going to have to beat her soul." – Amazing Kong
Amazing Kong is easily one of the best in the world at what she does. She's made a huge impact in Japan and the United States. Now, she's launching a new Kickstarter project called The Good Kharma Tracker and we had a blast talking about it. Go check it out for yourself, after listening to her tell  you how awesome it is. Simply click the player at the top of the page to hear her interview.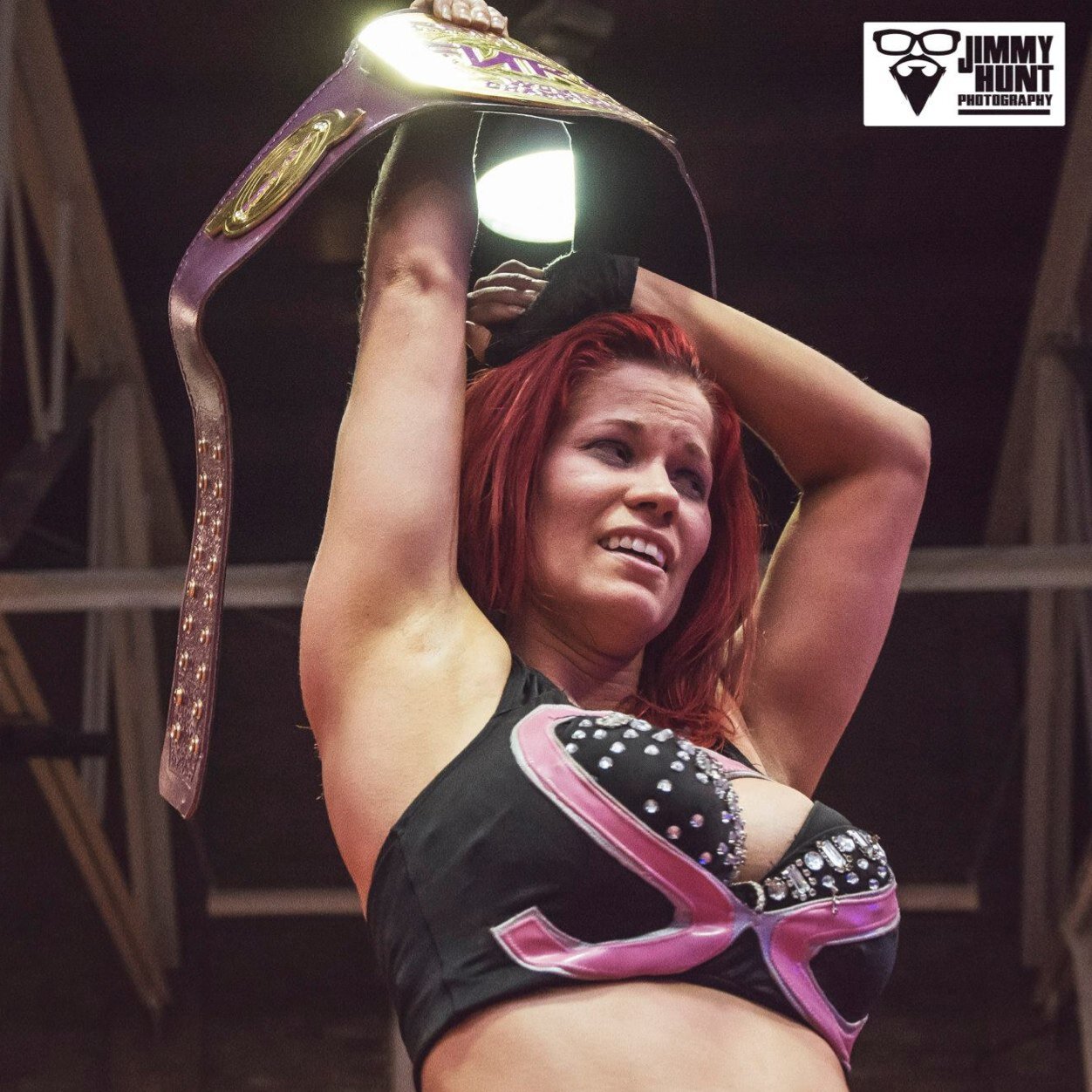 "I am 100 percent passionate about being the Remix Pro Women's Fury Champion and I am not going to let it go easy." – Sassy Stephie
Sassy Stephie is the current Remix Fury Champion for Remix Pro Wrestling in Marietta, Ohio. She will be defending her title against Amazing Kong this Saturday, October 11th. In addition to that, she's been involved with a fantastic project called Fireball Run and she talks all about it. Stephie also likes the paranormal, so we discuss that as well. She was so much fun to talk to and will definitely be a pro-wrestling megastar in the future, so click play at the top of the page to hear all about her.
Thanks for listening and supporting the podcast! Be sure to catch Mitch and the guys of SBP Wrestling every week. Either follow this blog so that you never miss an episode, or do like I do and subscribe to SBP Wrestling through iTunes so that it instantly gets downloaded onto your phone. It's completely free, so you have nothing to lose.
If you're just passing through the blog to read the highlights of it all, I've prepared a few quotes that might be of interest below.
Quick thoughts by Amazing Kong on reality television…
"Alfonso Ribeiro was on last night and he danced and he did the Carlton dance and I've been geeking out about it all day long."
Amazing Kong discusses her new Kickstarter Project…
"It's called the Good Kharma Tracker, that's the working title right now. And it's basically a website that we're going to build where you're able to track your pay-it-forwards…I've got 30 days and 30 nights to raise the minimal amount for this project. 3,500 dollars is the minimal amount that I need to start the website and I'm hoping to get that soon and surpass that because with more funds, we can do more…perhaps get me a Nobel Peace Prize…making the world a slight bit less crappier."
Sassy Stephie talks about defending her Remix Fury Title against Amazing Kong:
"I know that Amazing Kong has been very successful in her career and I respect her for that, but I am 100 percent passionate about being the Remix Pro Women's Fury Champion and I am not going to let it go easy even though she may be bigger and stronger than I am, I am going to come in with 100 percent of my heart and determination and passion and I'm not going down without a huge fight….I don't think that Kong will be able to beat the passion out of me."
Amazing Kong responds to Sassy Stephie's comments:
"Beat the passion out of you…I love it! Now I have a new aim. I'm about to beat the passion out of Sassy Stephie. I thought before that it was just going to be enough to beat her, but obviously that's not going to be enough. I'm going to have to beat her soul as well. Thank you Sass! Thank you for giving me that tidbit. I love it!"
I went ahead and bolded the part about Amazing Kong saying that she's going to have to beat Sassy Stephie's soul simply because that sounds really barbaric to me. Obviously, the championship match between the two women this Saturday in Marietta, Ohio has the potential to be brutal and fierce.
Amazing Kong challenges Sassy Stephie for her Remix Fury Championship. It'll be a great match so don't miss out. Also on the card is Brodus Clay, Matt Sydal (Evan Bourne in WWE), and Colt Cabana. This is a STACKED show, people. To learn more about the promotion, please visit RemixProWrestling.com. Also, find them on Twitter @RemixPro.
---
Thanks for listening! As always, follow me on Twitter @MitchNickelson. If you are a wrestling personality and would like to be interviewed by Mitch for SBP Wrestling, just send me a direct message through Twitter. I'd love to have you on a future podcast. Take care and God bless.