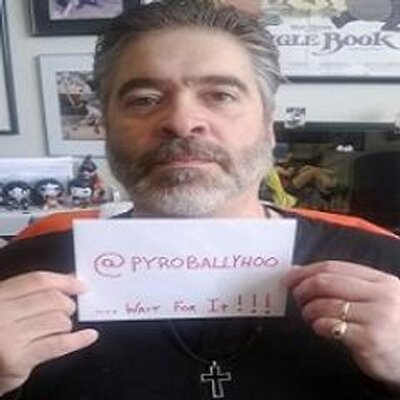 Feel frustrated with the creative direction of WWE? Pine for the "glory days" of the Attitude Era? Wish you had a way to tell Vince and company where they're getting things wrong and what they should be doing instead?
If you answered yes to any of those questions above, you are either Vince Russo or happen to think a little like him. Russo, the former Head Writer of WWE during some of the most lucrative times in the history of the business, has spear-headed a social media campaign to give the voices of the masses a chance to be heard.
Originally posted on Russo's Pyro & Ballyhoo.com, he explains how exasperated fans can join in on the movement…
I encourage you all to send your opinions, thoughts, ideas and suggestions to dearvinceproject.com using #DearVince, in an effort to assist the WWE in making Monday Night's once again memorable.

In turn, in doing my part, every Monday I will "BOOK" my own version of the upcoming RAW in my VIP Section that will be available not only to "The Brand", but to the WWE as well.

Be heard . . . have a voice . . . make a difference!
Vince also posted a more detailed explanation of what he's doing on Youtube…
Oddly, WWE usually seems annoyed when fan movements catch fire. Daniel Bryan and Zack Ryder have both felt varying degrees of success from the grassroots, then coupled with the reluctance of the office. For a company that is so ahead of the curve in providing their fanbase a plethora of ways to interact through social media, they get peeved whenever their fans tell them what to do.
Will Russo's tactics pay off? Maybe. Even though he has his detractors, he's still a voice that has more than earned the chance to throw his opinion in the mix. And if that opinion is merely the mouthpiece of a potentially huge viral campaign, it definitely couldn't hurt.
Go check out Russo's Dear Vince site to get all of the details. I wish him luck with this endeavor and hopefully it's a productive engagement with the WWE product.
                                                             
As always, please follow me on Twitter @MitchNickelson. It's the best way to not miss anything that I do. Also, visit my website MitchNickelson.com to listen to the most recent podcast of SBP Wrestling. I do that with a couple of friends and I'm having fun with it. Just press play immediately below and give us a listen.

***New The Wyatt Family "We're Here" Authentic T-Shirt Now Available at WWEShop.com!***